Mid-Flight Engineer
Lucia - I'm taking Hard damage here!
You - Which one of these modules is the Shield module, again?!
Lucia - You're the engineer, damn-it!
You - Oh! I guess I am!
Take control of Lucia's ship!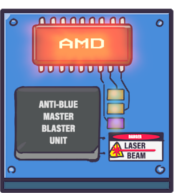 Well, sort-of!
You're in the backseat doing all the hard engineering work!
Make sure the Ship stays fit while it fights hordes of baddies and faces all sorts of hazards!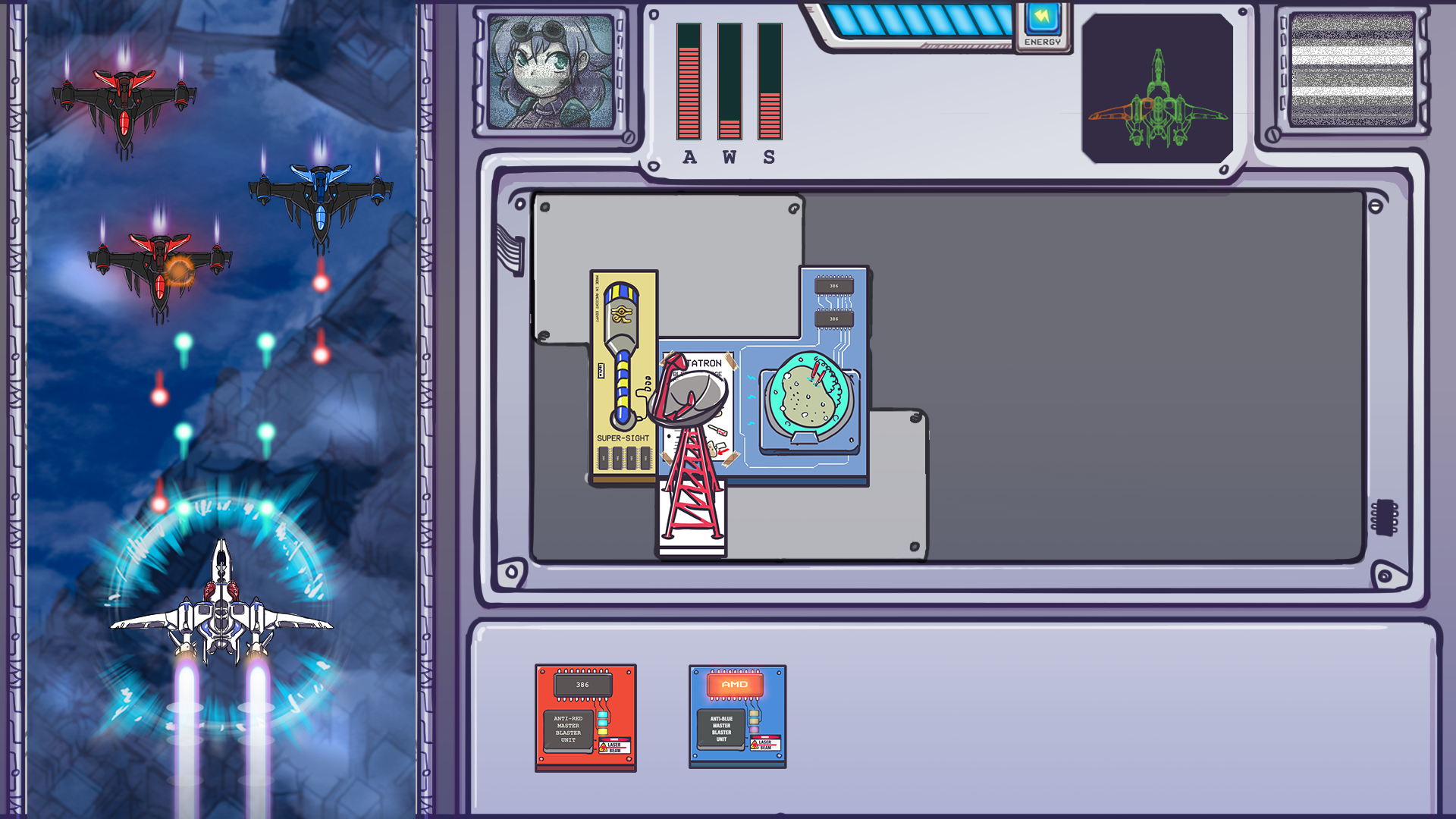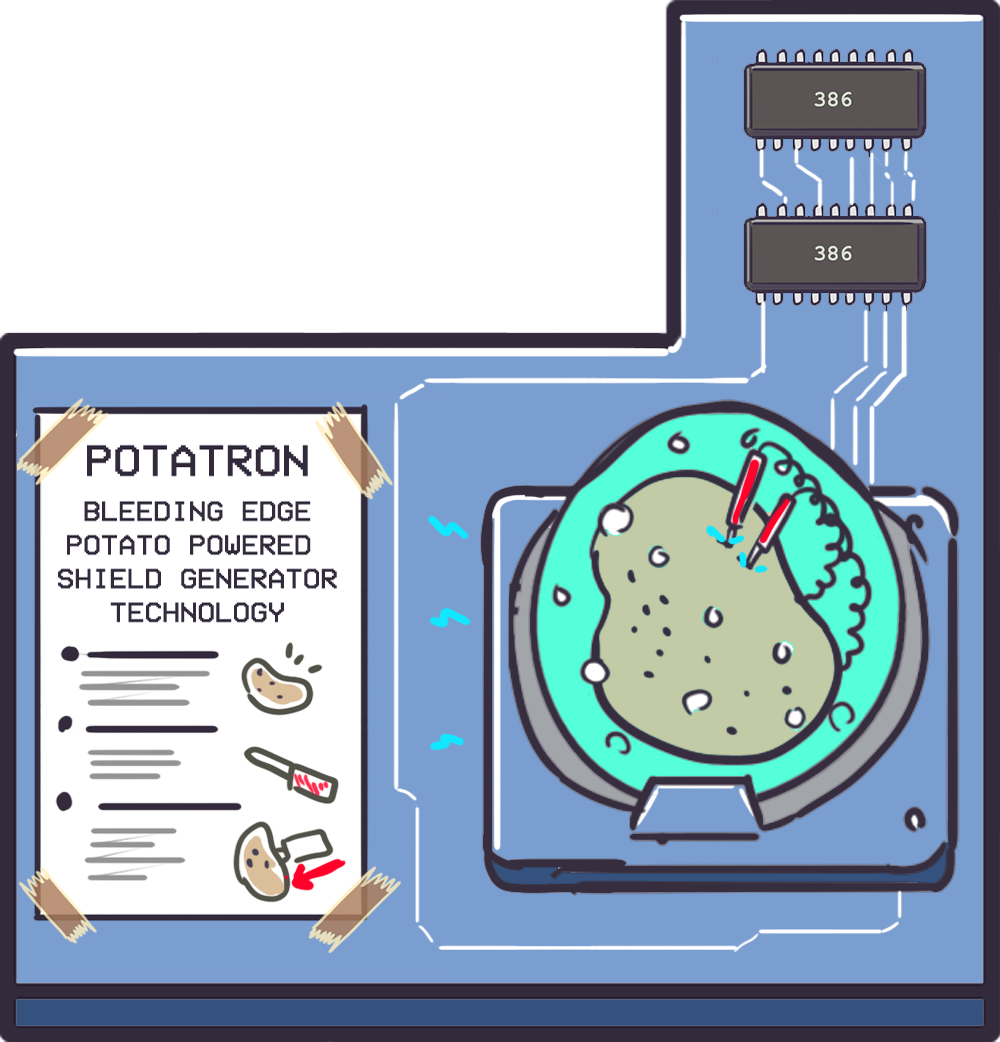 [Trivia - Did you know that Potato Technology is the Spaceship Fuel of the Future? You can't only rely on Hamsters!]


- Game Maker's Toolkit Jam 2018 Team -
Credits:
Siarhei Pilat - Programmer
Lucas Flicky - Main Artist and Idea Guy
Felipe Ledur - Concept Art and An attempt to Help With UI/UX Design but a Thunderstorm destroyed his Internet
Airton Junior - Music Compositions and Sounds
Tomaz Corral - Game Design
Install instructions
Download the Game from Drive and open the Executable!
Download
Download
Download the Game From the Game's Google Drive Folder
Comments
Log in with itch.io to leave a comment.
Ah, a submission without a game. Truly a bold and inspired new direction to take this prompt.
broswere is blocking popup with game

Hello! I assume you may be having difficulties downloading and playing.
We truly apologize about that.

Simply click on download and make sure your web-browser isn't blocking the download pop-up!
After that you'll be thrown into the game's Google Drive folder.

- Open the "BUILD" folder.
- Download the "GAME" folder (or simply the ".rar" inside it).
- Extract "Mid-Flight Engineer.rar"
- Choose a build to Play
(I recommend Build 2 (on the build-2 folder) which fixes the order in which the levels appear)

We wish we could improve on the Download and Play experience but we're afraid of invalidating our entry by editing the page or the download link. We will improve on it as soon as the voting-on-games period has passed.

Wish you well! :)
can't you just put the link for the google drive folder? like holy crap this is just laziness
not like anyone else would do it seriously just post the link dude! people are getting mad and will rate down you game after all right?